Newline Display Management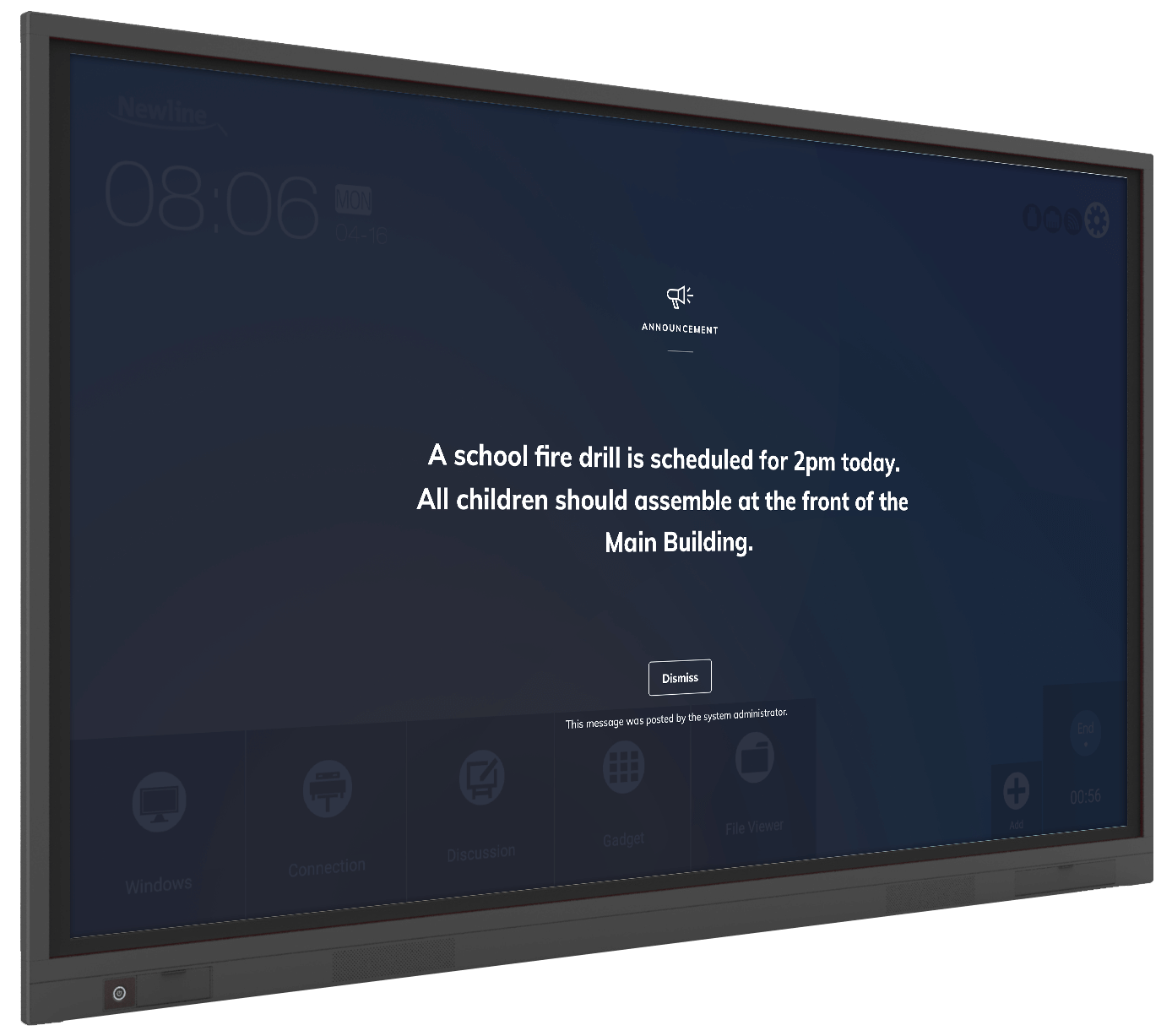 A remote display management solution.
Centrally manage your Newline interactive displays and send out mass notifications all from one secure web portal.
Mass notifications.

Alert multiple devices of an emergency situation at the same time.

Remote support available

Connect to devices in other buildings and take control of the panel for tech support.

Organize your displays.

Name your panels in the portal and group them according to needs and location.

Cloud-based portal.

Access the remote management portal from anywhere with Internet access.

App management.

Install, deploy, and even uninstall apps from the panel.

Digital signage capabilities

Turn photos and videos into a custom screensaver when your panels go idle.

Quickly send out an alert to one panel, several panels, or all of your panels to notify your team about a dangerous situation. This gives your organization valuable time to prepare.
All notifications stay on the screen until someone in the room with the panel actively dismisses them, letting you you know that your message will be seen by those who need it.

Remote technical support.
On select units, call into the panel to assist users with technical support problems. Take control of the display, make changes to settings, and solve I.T. problems all from the comfort of your desk.

Update the settings on any panel without leaving your office.
Adjust the volume, switch between sources, and even schedule when the panel turns on and off during the day.

Customizable screensaver.
Add a series of videos and images to display on any panel that goes idle.
Create multiple playlists and make the best out of Newline Display Management's digital signage options.